My name is Judith, or Judy to my American friends.

My travels all over the world have left me with a large number of "old" friends that I haven't seen in years, sometimes even decades. Are you one of them? Or maybe someone not separated from me by thousands of kilometres, but that I still don't get to see as often as I should? If so, this page should give you an idea of what I've been up to. Don't hesitate to contact me. The links on the right may be interesting for some of you.

What have I been up to? After my trek from Singapore, via Austria to Brazil, with a stop in the Netherlands, I landed in Tennessee in my later teenage years. But I guess I was in search of my roots, and I returned to the Netherlands (my place of birth), for my studies.

Those roots must have found the ground pretty good, because that's where I still am. I live with my boyfriend, Eric. We met at the university, where we both studied physics. I started working for Philips Electronics after my studies, doing development work in "packaging and assembly" techniques, for the electronics industry.

I still love travelling, although it's only for a few weeks at a time nowadays. In my opinion, there's nothing like immersing yourself in a different culture for a while, to learn, and to be able to view your own culture from a different perspective. Check out descriptions of my travels, with photographs, linked from my travel page.

Between work, travelling, and spending time with family and friends, I have a little time left for hobbies, such as making 3D animation movies (see the one on my Nepal page!), reading novels and popular science stuff, and fitness.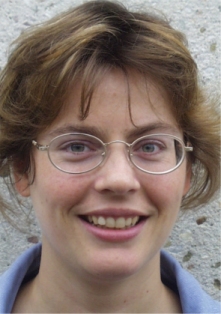 Escola Americana de Campinas alumni

Eindhoven international school

Webb School of Knoxville

University of Tennessee, Knoxville

Eindhoven University of Technology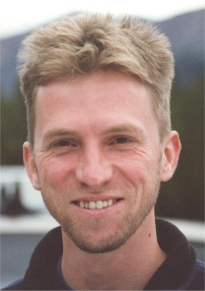 Royal Philips Electronics

Philips CFT

Article I wrote about soldering (Dutch)

PSV volleyball

Tamar volleyball

Popular science reading